Supercharge R with Spark: Getting Apache's SparkR Up and Running on Amazon Web Services (AWS)
Practical walkthroughs on machine learning, data exploration and finding insight.

Resources

Spark doesn't need an introduction, but just in case, it extends Hadoop's distributed / parallel computing paradigm by using both live memory in addition to disk storage. This makes for a much faster tool. As of version 1.4, SparkR is included in Apache's Spark build. We'll be using version 1.5 in this walk-through.
This will be a two-part series, here we'll install SparkR on EC2 and fire up a few clusters. In the second part, will do some distributed modeling.




Cluster Launcher
In order to approach this from the same vantage point, we'll use a small EC2 instance to launch our Spark clusters. You will need an amazon AWS account and the ability to Secure Shell Tunneling (SSH) into AWS (more on this later). Keep in mind that AWS instances cost money and the more clusters you need, the more money Amazon will charge. So, always remember to Stop or Terminate you instances when not needed!
First, sign into the AWS Console:

Under header Networking, select VPC:



A virtual private cloud (VPC) will determine who and what gets to access the site. We will use the wizard and content ourselves with only on VPC. In an enterprise-level application, you will want at least 4, 2 to be private and run your database, and two to be public and hold your web-serving application. By duplicating the private and public VPCs you can benefit from fail-over and load balancing tools. For our purposes, we'll just go with one public VPC:

Start the wizard: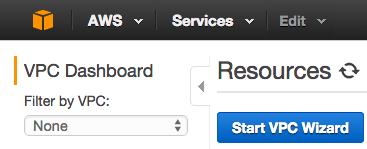 Start the wizard and select VPC with a Single Public Subnet:



Most of the defaults are fine except you should add a name under VPC name: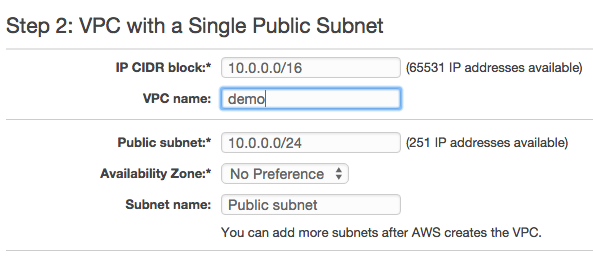 Manuel Amunategui - Follow me on Twitter: @amunategui