My Six Favorite Free Data Science Classes and the Giants Behind Them
Here Are the Ground-Breaking Data Science Classes With Incredible Delivery and the Ability to Hold On to Our Attentions Till the End!


Resources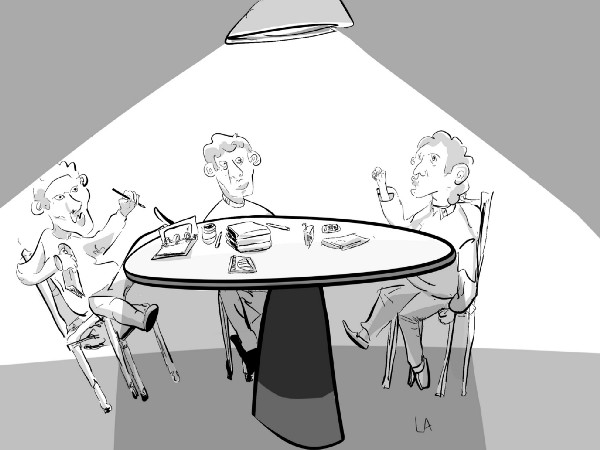 Source: Lucas Amunategui
The tech field, more than other fields, is one where people feel compelled and comfortable sharing what they have learned and what they're excited about. We all do it. But, once in a while, comes a ground-breaking class, not only for its timely topic, but for its incredible delivery and ability to hold on to our attention till the end. They leave us with a real grasp on the material, new ideas on how to apply it, and that exciting feeling of having grown a tad wiser.
To the Giants!
Number 1: Trevor Hastie, Robert Tibshirani - Data Science Introductions using R
All lists start with the phenomenal duo of Trevor Hastie and Robert Tibshirani. Originally from South Africa and Canada, today, they are both firmly seated at Stanford. They've shaped a whole generation of data scientists in areas of machine learning and statistics, all the while delivering the material in a hilarious and engaging style - can't thank you two enough!
They created a popular interactive course using the R programming language, and two essential and freely downloadable books on statistics and ML:
Number 2: Andrew Ng - Machine Learning (Octave)
Andrew Ng is a superstar professor and his seminal course on machine learning has propelled the career of so many students by not only digging down to the root of modeling and neural networks but keeping it understandable and fluid. Andrew's delivery is incredible. This is a hands-on course using Octave. A big thanks to you, Andrew! Great backprop example: https://www.youtube.com/watch?v=_2zt4yVCkGk
Online free course - Statistical Learning (video lectures available on YouTube as well):
Andrew's new class
Number 3: Geoffrey Hinton - Neural Networks for Machine Learning (Python)
Professor Hinton is a legend in our field. What is more apt than learning about neural networks than learning about it from the father of back-propagation, Boltzman machines, and now, Capsule Networks? Hats off!