GPUs on Google Cloud - the Fast Way & the Slow Way
Practical walkthroughs on machine learning, data exploration and finding insight.
On YouTube:
Here are YouTube video notes on two methods to get GPUs up-and-running for Tensorflow on Google Cloud. A quick one using pre-built Jetware instances, and one from scratch using a VM.
Note: this isn't meant to be stand alone notes, use with corresponding video.
Method 1: Jetware Instances

Enable GPU quotas
For either approach you need a credit-card enabled GCP account even if you are using free credits. You also need to change GPU Quotas to allow for at least one GPU. In the search bar in your Google Cloud Platform. Enable the GPU you want for your region. Click "EDIT QUOTAS", fill the form and wait for Google's green light.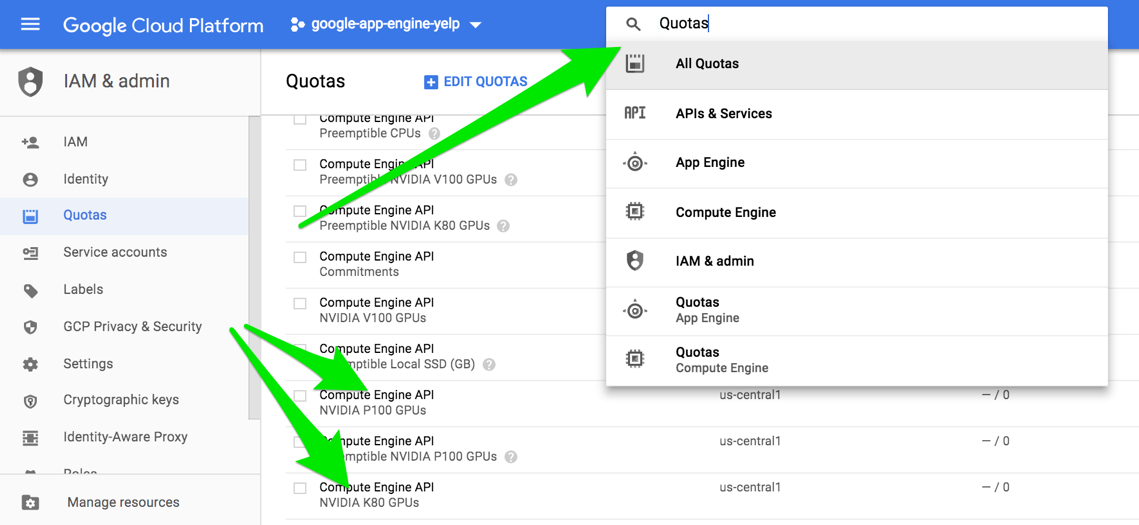 Type in GPU in the search bar and select the "Tensorflow NVidia GPU"

Deploy your Jetware instance, hit the Jupyter button and tensor away!