Databricks, SparkR and Distributed Naive Bayes Modeling
Practical walkthroughs on machine learning, data exploration and finding insight.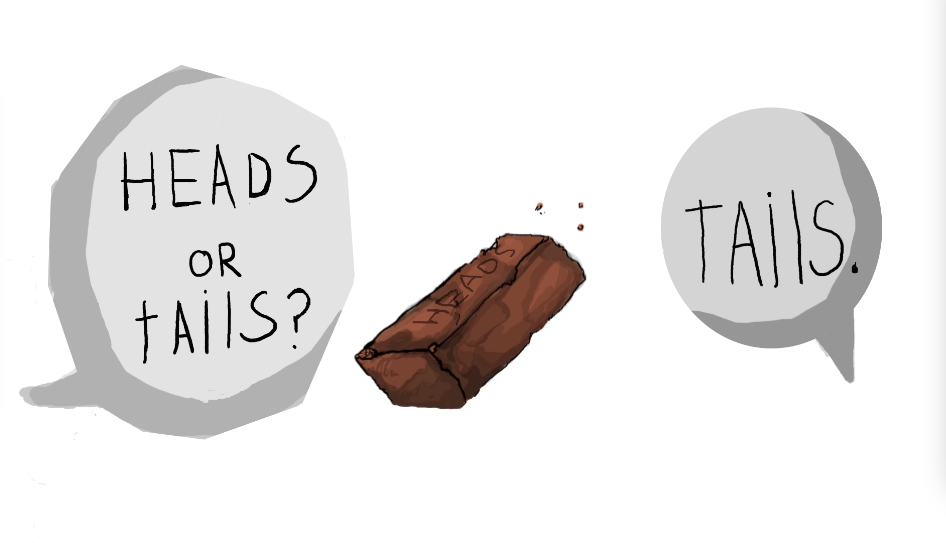 Resources
One of the recent additions to SparkR is the Naive Bayes classification model. In simple terms, it creates a frequency table cataloging every possible value combination from your historical data for both positive and negative outcomes. Its simpler to visualize by thinking of simple categorical features, but it normally handles any data type. The Bayes theorem can then use the collected frequencies to yield new probabilities:
Which states that:
the probability of the outcome happening given certain values equals
the probability for those values for that outcome multiplied
by the probability for that outcome regardless of the values divided
by probability for those values regardless of the outcome
If this isn't clear, check out a brief and funny video from the folks at RapidMiner.
It's called 'naive' because it assumes independence between the predictors, but short of each predictor happening on a different planet, it is hard to know for sure. That said, such assumption simplifies the model tremendously; it makes the model simple, fast, and transparent. It is perfect for working with large data sets in distributed environments - perfect for Spark!
Titanic Dataset
Lets take a look at the Titanic example from Spark's documentation using a built-in frequency table:

titanic <- as.data.frame(Titanic)
head(titanic)


Class    Sex   Age Survived Freq
1   1st   Male Child       No    0
2   2nd   Male Child       No    0
3   3rd   Male Child       No   35
4  Crew   Male Child       No    0
5   1st Female Child       No    0
6   2nd Female Child       No    0



> tail(titanic)
   Class    Sex   Age Survived Freq
27   3rd   Male Adult      Yes   75
28  Crew   Male Adult      Yes  192
29   1st Female Adult      Yes  140
30   2nd Female Adult      Yes   80
31   3rd Female Adult      Yes   76
32  Crew Female Adult      Yes   20

We feed the data with 1 or more frequency counts in the spark.naiveBayes model:


titanicDF <- createDataFrame(titanic[titanic$Freq > 0, -5])
nbDF <- titanicDF
nbTestDF <- titanicDF
nbModel <- spark.naiveBayes(nbDF, Survived ~ Class + Sex + Age)

Let's take a look at the summary output:


summary(nbModel)

(6) Spark Jobs
$apriori
           Yes        No
[1,] 0.5769231 0.4230769

$tables
    Class_3rd Class_1st Class_2nd Sex_Male Age_Adult
Yes 0.3125    0.3125    0.3125    0.5      0.5625   
No  0.4166667 0.25      0.25      0.5      0.75 

And let's continue with the example and run the predictions:


nbPredictions <- predict(nbModel, nbTestDF)
showDF(nbPredictions)

(1) Spark Jobs
+-----+------+-----+--------+-----+--------------------+--------------------+----------+
|Class|   Sex|  Age|Survived|label|       rawPrediction|         probability|prediction|
+-----+------+-----+--------+-----+--------------------+--------------------+----------+
|  3rd|  Male|Child|      No|  1.0|[-3.9824097993521...|[0.60062402496099...|       Yes|
|  3rd|Female|Child|      No|  1.0|[-3.9824097993521...|[0.60062402496099...|       Yes|
|  1st|  Male|Adult|      No|  1.0|[-3.7310953710712...|[0.58003280993672...|       Yes|
|  2nd|  Male|Adult|      No|  1.0|[-3.7310953710712...|[0.58003280993672...|       Yes|
|  3rd|  Male|Adult|      No|  1.0|[-3.7310953710712...|[0.39192399049881...|        No|
| Crew|  Male|Adult|      No|  1.0|[-2.9426380107070...|[0.50318824507901...|       Yes|
|  1st|Female|Adult|      No|  1.0|[-3.7310953710712...|[0.58003280993672...|       Yes|
|  2nd|Female|Adult|      No|  1.0|[-3.7310953710712...|[0.58003280993672...|       Yes|
|  3rd|Female|Adult|      No|  1.0|[-3.7310953710712...|[0.39192399049881...|        No|
| Crew|Female|Adult|      No|  1.0|[-2.9426380107070...|[0.50318824507901...|       Yes|
|  1st|  Male|Child|     Yes|  0.0|[-3.9824097993521...|[0.76318223866790...|       Yes|
|  2nd|  Male|Child|     Yes|  0.0|[-3.9824097993521...|[0.76318223866790...|       Yes|
|  3rd|  Male|Child|     Yes|  0.0|[-3.9824097993521...|[0.60062402496099...|       Yes|
|  1st|Female|Child|     Yes|  0.0|[-3.9824097993521...|[0.76318223866790...|       Yes|
|  2nd|Female|Child|     Yes|  0.0|[-3.9824097993521...|[0.76318223866790...|       Yes|
|  3rd|Female|Child|     Yes|  0.0|[-3.9824097993521...|[0.60062402496099...|       Yes|
|  1st|  Male|Adult|     Yes|  0.0|[-3.7310953710712...|[0.58003280993672...|       Yes|
|  2nd|  Male|Adult|     Yes|  0.0|[-3.7310953710712...|[0.58003280993672...|       Yes|
|  3rd|  Male|Adult|     Yes|  0.0|[-3.7310953710712...|[0.39192399049881...|        No|
| Crew|  Male|Adult|     Yes|  0.0|[-2.9426380107070...|[0.50318824507901...|       Yes|
+-----+------+-----+--------+-----+--------------------+--------------------+----------+
only showing top 20 rows