From Financial Compliance to Fraud Detection with Conditional Variational Autoencoders (CVAE) and Tensorflow


Resources


Highlighting market-action anomalies on AAPL
Just like
Fast R-CNN
and
Mask-R CNN
evolved from Convolutional Neural Networks (CNN), Conditional Variational AutoEncoders (CVAE) and Variational AutoEncoders (VAE) evolved from the classic AutoEncoder. CVAEs are the latest incarnation of unsupervised neural network anomaly detection tools offering some new and interesting abilities over plain AutoEncoders.
Anomaly Detection on Financial Data
In this article, we're going to see how a CVAE can learn and generate the behavior of a particular stock's price-action and use that as a model to detect unusual behavior. A CVAE can generate millions of data points and whenever real price action veers too far away from the bounds of these generated patterns we know that something different is happening.
The AutoEncoder Can Reconstruct Data
We'll start with the root model, the AutoEncoder is an unsupervised neural network that combines a data encoder and decoder. The encoder will take data and learn to reduce it in an efficient manner into a lower-dimensional space, known as the latent space representation.
The decoder will take this reduced representation and blow it back up to its original size. This comes in handy around file reduction for efficient storage and transportation while still retaining the original (or good-enough) data information.
This is also used in anomaly detection. You train a model, feed new data into the encoder, compress it, then observe how well it rebuilds it. If the reconstruction error is abnormally high, that means the model struggled to rebuild the data and you may have an anomaly on your hands.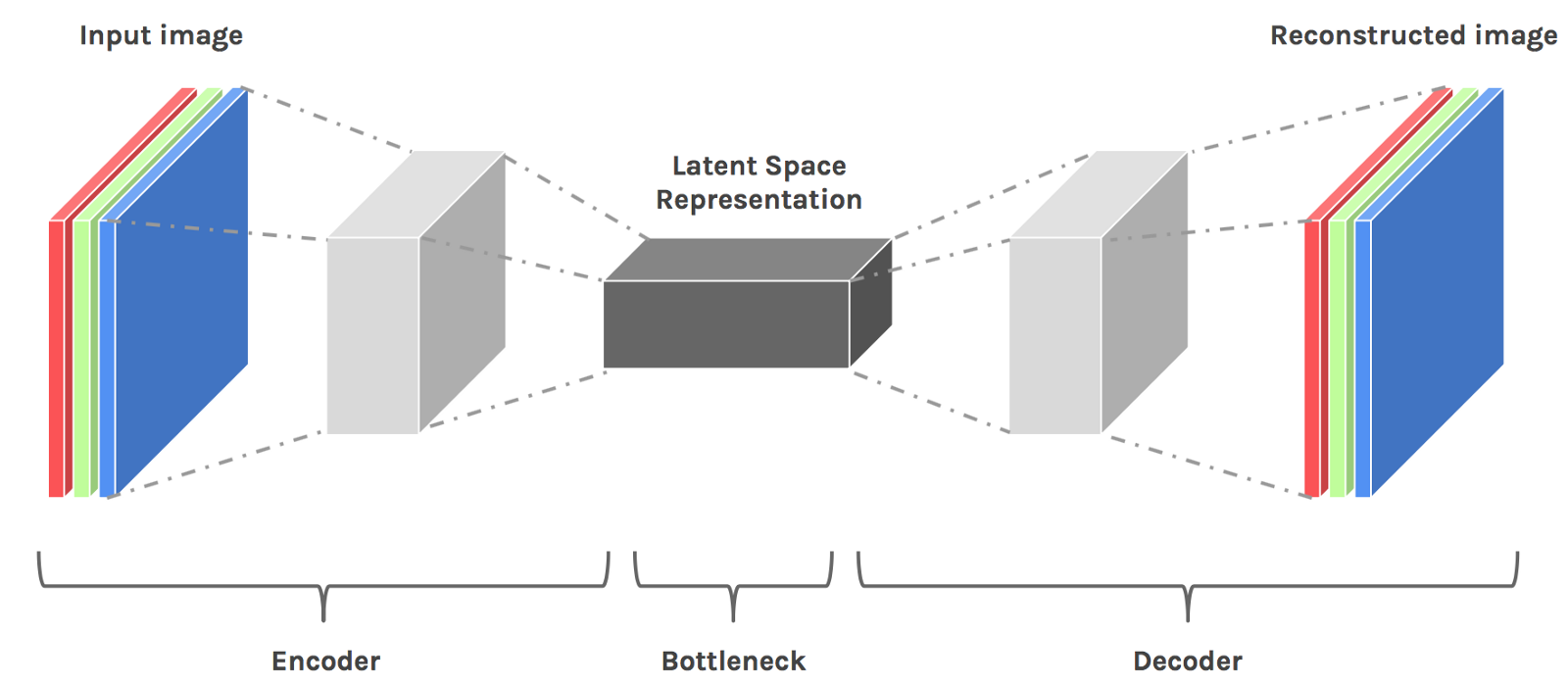 (source: Julien Despois/Hacker Noon — Latent space visualization — Deep Learning bits 2)
The Variational AutoEncoder (VAE) Can Generate Data
The variational AutoEncoder (VAE) adds the ability to generate new synthetic data from this compressed representation. It is still an unsupervised model which describes the distribution of observed and latent variables from which it can learn to generate new data (versus only offering a reconstruction like the classic AE does). It does so by learning the probability distribution of the data and we can thus generate new data by using different latent variables used as input.
The Conditional Variational AutoEncoders (CVAE) Can Generate Data by Label
With the CVAE, we can ask the model to recreate data (synthetic data) for a particular label. In the example of stock market data, we can ask it to recreate data for a particular stock symbol. When the model is trained, we pass the label to both the encoder and decoder, not to become a supervised model, but to add the ability to ask the decoder to generate new data down to the granularity of labels.
Code and inspiration based on the following two great resources:
The CVAE Approach
(Please refer to Nick's post for additional details and theory behind this approach).
The full source code for this post available on
GitHub
.