Analyze Classic Works of Literature from Around the World with Project Gutenberg and R
Practical walkthroughs on machine learning, data exploration and finding insight.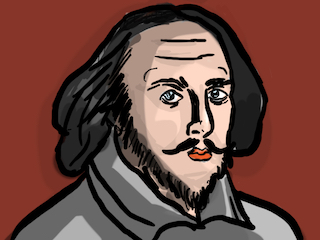 Resources

Project Gutenberg is an incredible resource for anybody interested in accessing classic works of literature from around the world in digital format. It is free and powered by thousands of volunteers (if you find it useful, there is a donation button on their landing page). From the site:
Project Gutenberg offers over 50,000 free ebooks: choose among free epub books, free kindle books, download them or read them online.
Beyond enjoying all the great classics, it's an enormous boon to those working in Natural Language Processing (NLP). It can be used to compare writing styles through the ages, vocabulary choices, gender balance, punctuation usage, etc…


The Tragedy of Romeo and Juliet
Let's see how it works by downloading 'The Tragedy of Romeo and Juliet'
First go to the main page and enter 'Shakespeare' in the top right search box. It will return many books by and on Shakespeare. Click on The Tragedy of Romeo and Juliet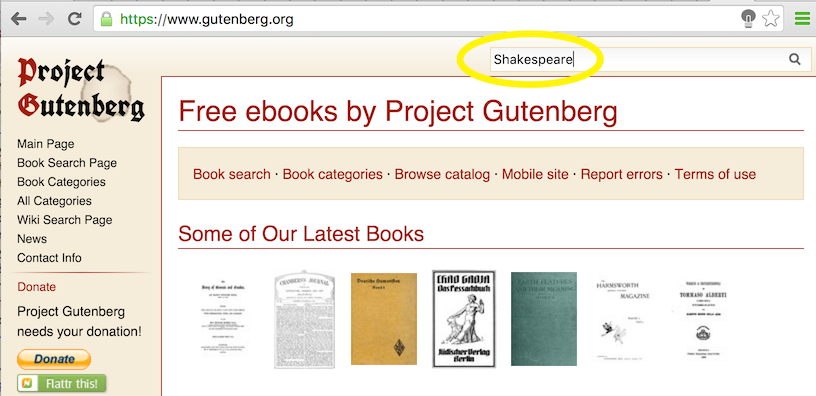 There are many file types available and if you have a preference for a particular tab, go ahead. I keep things simple and rely on the plain text format.
Click on 'Plain Text UTF-8' and the entire book should be readable in plain text format in your browser.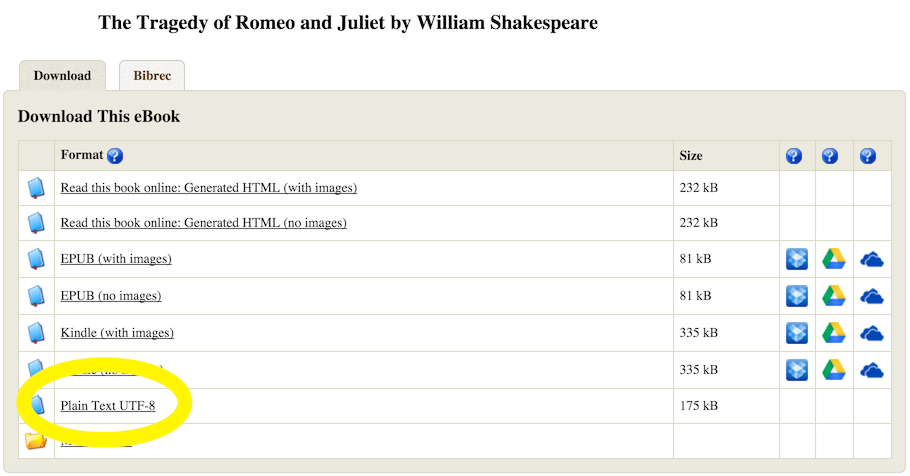 Now, let's see how we can do this programmatically, copy the link in the URL address bar (http://www.gutenberg.org/cache/epub/1112/pg1112.txt). There are different ways of downloading this data, a simple way is to you the readLines that can handle URL paths and split each line on the newline character.
romeo_juliet

 

<-

 

readLines

(

"http://www.gutenberg.org/cache/epub/1112/pg1112.txt"

)

 


class

(

romeo_juliet

)




## [1] "character"





length

(

romeo_juliet

)




## [1] 4853




Manuel Amunategui - Follow me on Twitter: @amunategui